July 22, 2010
Just a quick note (and link) for fans of the 2010 FIBA World Championship: Be sure to check out the excellent and extensive thoughts on Team USA by M. Haubs over at ESPN TrueHoop Network blog The Painted Area.
In "Spain, Not Team USA, Should Be Considered Favorites To Win 2010 FIBA Worlds," Haubs makes a convincing case for the defending Eurobasket champions, who in complete contrast to the red-white-and-blues is returning much of the last FIBA tourney's roster.
Currently at BallinEurope/Euroleague sponsor Sporting Bet, Team USA sits at 7/20 to win this tournament, while Spain is at 19/4 and Team Serbia is a distant third on the bookmaker's table at a whopping 18/1. While the odds on USA are shorter than one month ago (and before the extended roster was set), the increase has hardly been dramatic from the former line of 1/4.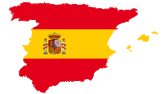 Unfortunately for the yanks, things aren't looking so good on any level for this squad highly inexperienced in international play with redundant point guards (Chauncey Billups, Derrick Rose, Rajon Rondo and Russell Westbrook) and a lack of big men, particularly against the likes of BiE's favorite dark horse in this tourney, Brazil (which is bringing Tiago Splitter, Anderson Varejao and Nene to the party).
Aside from coach Mike Krzyzewski, Haubs saliently points out the main thing Team USA has on its side going in to the tournament:
[The Americans will] play France, Lithuania, Spain and Greece. That is one tough schedule of tuneups, including perhaps Team USA's two toughest challengers. I sense that Colangelo and Krzyzewski know that they'll need to get this group battle-tested in a hurry. I'm guessing Coach K is viewing the pre-tourney schedule like he does a tough non-conference schedule at Duke: maybe they'll take a loss prior to Turkey, but if it gets them prepared to cut down the nets at the Big Dance, I'm sure he'll take it.
BiE doesn't buy Haubs' optimism about Team France and BiE's super-ultra-dark horse candidate doesn't even get the sniff of a mention (no, this particular fearless prediction won't be released yet) but these are trivial niggles. All in all, "Spain, Not Team USA, Should Be Considered Favorites To Win 2010 FIBA Worlds" is a fantastic must-read for FIBA followers.
Incidentally, since this hasn't been posted here yet, here's the entire extended roster for Team Spain: Pablo Aguilar, Jose Manuel Calderon, Víctor Claver, Rudy Fernandez, Jorge Garbajosa, Marc Gasol, Sergio Llull, Rafa Martinez, Alex Mumbru, Juan Carlos Navarro, Felipe Reyes, Ricky Rubio, Fernando San Emeterio, Carlos Suarez, and Fran Vazquez.
Scary.
Powered by

Sidelines
This post was published on July 22, 2010