October 11, 2010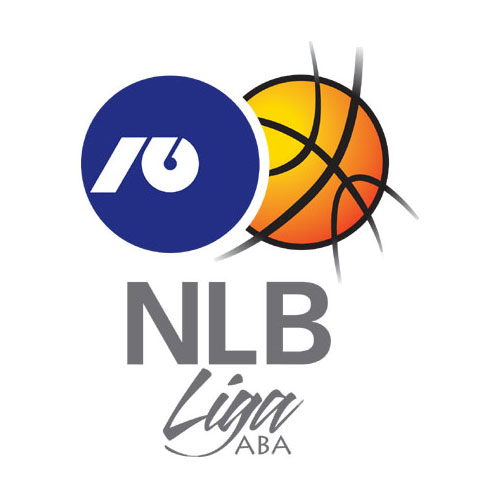 The first week of play in the Adriatic League (a.k.a. the NLB Liga ABA) was capped yesterday with KK Zagreb's 82-76 home-opener win over Radnički despite an amazing performance by Michael Lee – and just check out who's atop the standings.
Lee, a two-sport star at St. Bonaventure who was with the Hungarian league's Albacomp for 2009-10, played all 40 minutes and contributed 29 points on 11-of-18 shooting, including a lights-out 100% on his five three-point attempts.
After taking a 26-14 lead to end the first quarter, Zagreb even extended the lead to 21 before the Radnički barrage began. The gap finally narrowed to 73-72 in the fourth quarter, but the Croatian side settled down enough to seal the victory. Damir Mulaomerović had 20 points for the homers on 6-of-15 shooting, while Luka Žorić was everywhere: The big man's stat line includes 15 points on 5-of-7 shooting, 14 rebounds, nine fouls drawn and seven turnovers.
Currently atop the NLB Liga standings is CEZ Basketball Nymburk – and BallinEurope can't imagine reporting *that* too frequently in the 2010-11 campaign. Nymburk's 21-point blowout of KK Crvena Zvezda was one of the league's two double-digit wins. Along with Igokea of Bosnia & Herzegovina, Eurocup qualifier Nymburk is participating in the NLB for the first time since the league's inception in 2001 and is the inaugural Czech Republic participant.
As for defending champions Partizan Belgrade – you remember, they who won this title on the most insane finish ever – well, they were victims of the upset of the week in week one, losing to Budućnost, 79-78 *at Pionir Arena.*
After sloppy play in the second and third quarter which saw Budućnost outscored the Grobari 40-25 and at one point take a 55-44 lead, Partizan started the fourth quarter down by six.
After Partizan stormed back early the fourth to seize a six-point lead, Gintaras Kadziulis popped a jumper for Budućnost to make it 76-74 in favor of the Serbian side with 50 seconds to play. Sent to the line, Jan Vesely hit both to extend the lead back out to four. Taking the ball, Budućnost had an answer coach Dejan Radonjić would later call "perhaps risky" ("možda i rizično"), Marko Šćekić (who had gone 2-of-8 on the night) nailed a long three.
This time, Budućnost sent Dusan Kecman to the line. He sank both, but Nikola Otašević blew past a flat-footed Partizan defense for the lay-in on the other side. With six seconds remaining, the Budućnost D swarmed Vesely to deny him the saving basket.
Powered by

Sidelines
This post was published on October 11, 2010