April 26, 2011
Over the long Easter weekend, the playoff picture in several domestic leagues became clearer, some tournaments advanced a round or two and the VTB United League crowned a champion.
Below, BallinEurope supplies information on the current situation in European Leagues' regular seasons and/or playoffs. This list will be updated whenever possible.
Any information BallinEurope readers can provide is much appreciated as well.
Euroleague: The Euroleague Final Four tournament begins on May 6.
ULEB Eurocup: Unics Kazan became the first unlicensed team to officially join the 2011-12 Euroleague ranks with a decisive 92-77 victory over Cajasol Sevilla in the championship match. Maciej Lampe contributed a huge effort with 26 points and 11 rebounds, while Kelly McCarty went for 18 and Terrell Lyday put in 15. But it was Marko Popović who was named MVP for dishing out a Eurocup championship record 11 assists to go with his 18 points.
FIBA Eurochallenge: On Friday, April 29, it'll be Spartak St. Petersburg v. Lokomotiv Kuban, while Adriatic League quarterfinalist Krka makes another final four to take on BC Oostende.
Adriatic League: Partizan Belgrade took its fifth straight NLB title by defeating fellow Euroleague side Union Olimipija, 77-74, in the championship game.
Balkan League: Macedonia's KK Feni Indistrija took its first-ever BIBL title by defeating Rilski Sportist of Bulgaria, 88-75, in the championship game.
Baltic League: Žalgiris Kaunas defended home court with the magic of the "Green Death" to take the Baltic League title over VEF Riga, 75-67.
VTB United League: BC Khimki overcame fellow Muscovites of CSKA, 66-64, in the VTB championship game; Vitaly Fridzon was named Final Four tournament MVP. For third place, Eurocup champs Unics Kazan survived Azovmash Mariupol.
Albania: SK Tirana were crowned Albanian Basketball League champions after twice topping UAT. Despite going just 7-8 during the FSHB regular season, UAT snuck into the finals by upsetting theretofore-undefeated Studenti Tirana in a best-of-three round.
Austria: Allianz Swans Gmunden and Oberwart Gunners hold 1-0 leads in the Österreichische Basketball Bundesliga semifinals over BSC Raiffeisen Furstenfeld Panthers and the Arkadia Traiskirchen Lions, respectively.
Belarus: BC Minsk will continue its incredible 2010-11 season, taking its 43-0 overall record into the best-of-five championship series against Grodno-93 beginning on Friday, April 29; Grodno was the second-place finisher in the Belarusian league at 25-15 – just 15 games behind the Minsk machine.
Belgium: The Ethias League regular season runs through May 14.
Bosnia-Herzegovina: The regular season has entered stage two in Bosnia; last year's championship contenders Siroki TT and BC Igokea Aleksandrovac top the table at 7-1 thus far.
Bulgaria: Two more games are left for each team to play in the NBL.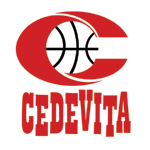 Croatia: In stage 2 of the Croatian League, it's Cedevita Zagreb topping the table at 7-1.
Cyprus: After a wacky playoff tournament which ultimately saw no. 4 seed Intercollege Etha Engomis face off against no. 6 AEL Limassol (who were just 6-10 in the regular season!) for the title, Etha was named 2011 champions in winning the series three games to two. Kudos to these champions, who reportedly have quite the long history of Cinderella and/or underdog status – and this season, league MVP Anthony King.
Czech Republic: The quarterfinals begin on Wednesday; Eurocuppers CEZ Nymburk enter the tournament as the no. 1 seed, going 10-0 in stage two play.
Denmark: The Bakken Bears were named Ligaen champions after avenging last season's championship series loss to Svendborg by sweeping the Rabbits 4-0 in the finals. Bakken's former Texas Tech Red Raider Charlie Burgess was named league MVP.
Estonia: In the semifinals, TU/Rock and Kalev/Cromo hold 2-0 leads over TTU/Kalev and Rakvere, respectively.
Finland: Tampereen Pyrinto (37-7 in the Korisliiga regular season) has a 1-0 lead in the best-of-five championship series with Kataja (30-14), winning 82-73 on Monday.
France: The LNB regular season is still being played; as of this writing, the Euroleague's Cholet Basket is in first place at 21-6, three games up on Chalon/Saone, Gravelines Dunkerque and SLUC Nancy.
FYR Macedonia:
Georgia:
Germany: Beginning on April 30, the Bundesliga quarterfinals will pit Deutsche Bank Skyliners vs. BG Göttingen; Alba Berlin vs. EWE Baskets Oldenburg; Brose Baskets Bamberg vs. Eisbären Bremerhaven; and Artland Dragons vs. New Yorker Phantoms Braunschweig
Greece: The EΣAKE playoffs begin on Thursday with Olympiacos needing one more win to set a new record for Greek League victories in a single season.
Holland: DBL semifinals matchups include ZZ Leiden vs. ABC Amsterdam; Magixx Kids Rights Nijmegen vs. DeFriesland; GasTerra Flames vs. BS Weert; and Eiffel Towers den Bosch vs. Antwerp Giants.
Hungary: In the semifinals, Szolnok has a 1-0 lead over Fortress Körmend, while Albacomp is 1-0 on 2009-10 runners-up Atomerőmű SE Paks in the other bracket. The Atoms took out last year's NBI champions ZTE in the first round.
Iceland: In what is perhaps Europe's smallest league, the tinily-titled KR (a.k.a. KR Reykjavik if you're not into the whole brevity thing) defeated Stjarnan, three games to one, to take the title.
Ireland: Killester Dublin made it back-to-back titles by defeating Neptune Cork, 84-80, in the championship.
Israel: The quarterfinals begin tonight, and stop BiE if you've heard this one before: Maccabi Tel Aviv has won the Ligat HaAl regular season with a 26-1 record. However, folks may recall the way last season ended for Maccabi; former head coach Pini Gershon, who once complained that the single-game elimination format was designed to end his franchise's dominance has proven prophetic, as Tel Aviv has now gone down in the championship game two of the past three years
Italy: Three more rounds of play remain in the Serie A regular season.
Latvia: On Tuesday, April 26, the LBL playoffs continue with the semifinals seeing Ventspils vs. BK Barons Riga and VEF Riga vs. Liepaja Lauvas.
Lithuania: Does it really matter who's matched up in the semifinals against Žalgiris Kaunas and Lietuvos Rytas…?
Luxembourg: Two more rounds of second stage play remain in the Luxembourg league.
Malta:
Moldova: In Moldova, the semifinal matchups are no. 1 seed UASM against BC Gamma Cahul, while ASEM gets the awesomely-named Fire Ball Bender in the other series.
Montenegro:
Norway: Baerum Basket bested the Tromso Storm in two straight games to win the Norwegian title.
Poland: Perpetual power Asseco Prokom has a commanding 3-1 lead over Energa Czarni; PGE Turow and Eurochallengers Trefl Sopot are knotted up at two games apiece in the other semifinal series.
Portugal: The quarterfinals pit Porto Ferpinta vs. Vitoria SC, and Eurochallenge team Benfica vs. Academica.
Romania: From reader Adi Micinic of TotalBaschet.ro, who heard BallinEurope's plea for info on the Romanian basketball playoffs: "the first round of the playoffs finished with sweeps in favour of the seeded teams: CSU Asesoft Ploiesti vs BCM U Pitesti (3-0), U Mobitelco BT Cluj-Napoca vs CSU Atlassib Sibiu (3-0), Gaz Metan Medias vs CSM Oradea (3-0), and Steaua Turabo Bucuresti vs BC Mures (3-0).
"The 2nd round will be played in the best of five series: CSU Asesoft Ploiesti (no.1) vs Steaua Turabo Bucuresti (4), and U Mobitelco BC Cluj (2) vs Gaz Metan Medias (3).
"In the 2011 Romanian Cup final, Gaz Metan Medias beat Steaua Turabo Bucuresti, 71-61. In the semifinals Steaua beat seven-time back-to-back champions CSU Asesoft.
"ICIM Arad beat CSM Satu Mare 3-1 in the Women's Romanian Championship Final. These teams also met in the final of the Romanian Cup, which was also won by ICIM Arad (85-63, on Satu Mare's home court!)"
Russia: Five weeks remain in the PBL season; Unics Kazan, bounced in the VTB United League semis, holds a tenuous lead atop the table at 15-5.
Serbia: Five more games are to be played in the Serbian Superleague. Naturally, Partizan tops the table currently at 6-1, while the Eurocup-contending 2010 runners-up KK Hemofarm are at the Black-and-Whites' heels at 6-2.
Slovakia: In the finals, it's BK Astrum Levice against BK SPU Nitra. Game one of the finals is Wednesday.
Slovenia: The second stage of Slovenian ball ends on May 17.
Spain: Three weeks of play remain in the ACB; FC Barcelona, Real Madrid, PE Valencia and Caja Laboral Baskonia have clinched playoff spots while some eight teams remain in contention for seeds five through eight going into this weekend.
Sweden: The quest of defending Basketligan champion Norrköping Dolphins for a repeat title got more difficult, as the 2009 title-winning Sundsvall Dragons took game two of the championship series, 94-93, to knot up the best-of-seven series at 1-1.
Switzerland: Lugano Tigers have a 2-0 lead over Monthey, while the Fribourg-Geneve Lions series is tied at one game apiece.
Turkey: The TBL still has two games left to play in its 2010-11 regular season. The top seven – Fenerbahçe Ülker, Galatasaray Café Crown, Efes Pilsen, Banvit BK, Beşiktaş Cola Turka, Pinar Karsiyaka, Olin Edirne – would all appear to be set for the playoffs with Fenerbahçe all but guaranteed the no. 1 seed for the playoff tournament and only a complete disaster should eject Antalya from that last spot.
Ukraine: The quarterfinal rounds are currently underway and will wrap by April 30.
United Kingdom: The British championship will see One Health Sharks Sheffield face off against regular-season table-toppers Mersey Tigers.
Powered by

Sidelines
This post was published on April 26, 2011