June 25, 2012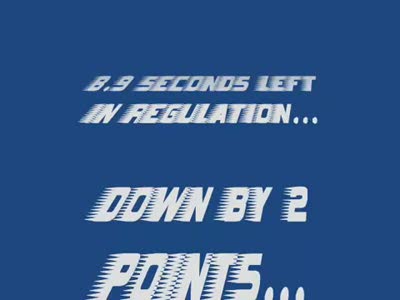 In clearing out the virtual desk of 2011-12 basketball season stuff, BallinEurope today presents this compilation of the year's top Euro-centric buzzer-beaters. The requirements to make the list were two: the primary player in the buzzer-beater most be of European nationality or the shot must take place in a game featuring European teams; and the buzzer-beater must take place at the end of a quarter, i.e. no shot-clock buzzer-beaters considered.
Greater weight was given in consideration to the relative importance of the win earned with the highlight shot. Keeping one's team alive is more important than YouTube glory, after all.
And on with the list. Firstly, honorable mentions go to:
• Travis Diener for Banco di Sardegna Sassari against Fabi Shoes Montegranaro on April 15. Sassari would go on to win in overtime, 79-77, and continue in a successful season which had them ultimately placing fourth in the Serie A. Unfortunately for the purposes of this post, not quite a buzzer-beater.
• Chester Frazier's effortless buzzer-beater for s.Oliver Baskets Würzburg that wasn't…
• And of course, Georgios Printezis' final shot for Olympiacos in the Euroleague championship game. Again, like Diener's, this one isn't technically a buzzer-beater, but leaving just 0.7 on the clock finished off the self-destructing CSKA Moscow – perhaps the most lethal dagger thrown in all of basketball in 2011-12.
But this isn't about daggers, it's about buzzer-beaters! Among the tops in clutch game-winners from Europe and the NBA, BiE found the following eight wonders.
• From Eurocup play, here's Jobey Thomas of Benetton Basket performing a nifty spin-around dribble followed by the jumper from beyond the arc as the scurrying-into-position Ali Traore flies past. Final score: Benetton 71, Lokomotiv Kuban 70.
• Just because CSKA Moscow could not take the Euroleague title – surely something of a disappointment, given the high expectations at season's beginning – doesn't mean the Red Army lacked highlights. How about a rare Viktor Khyrapa steal up top leading to a Milos Teodosic three for the win at Bamberg in EL regular-season week 7? (You gotta love the cool-as-ice Russian commentary on this clip, too…)
• In week eight of the EL regular season, visiting Cantù's lead over Bilbao for most of the game but evaporated thanks to a furious fourth-quarter comeback by the Gescrappers. With 2.3 seconds on the clock, Gianluca Basile got the rock way outside the perimeter, and fired an "intelligent missile."
• In game one of the German Bundesliga quarterfinal series pitting top seeds Brose Baskets Bamberg against no. 8 Telekom Baskets Bonn, the two-time champion entered with a 48-game winning streak at home, scads of experience on the roster, and home court advantage. No matter: Benas Veikalas kept his head in the game for this Deng-esque buzzer-beating tip in (see below) for the 75-74 upset win. As the title of the YouTube clip says, "Bonn's Buzzer Beater schockt Bamberg im Viertelfinale."
• Juan Carlos being Juan Carlos for the halftime-ending "Estratosférico triple." Against Real Madrid, no less. Which got his FC Barcelona back into the Liga Endesa week 33 match, naturally. A match which the Blaugrana won. Of course.
• A classic theme in buzzer-beaters, a.k.a "La justicia del baloncesto: de villano a héroe en menos de 10 segundos," Dagan Yivzori of Galil Gilboa sought immediate redemption for a bad in-bounds pass that threw away the lead over Maccabi Rishon with 6.6 seconds to play. And he got it.
• So smooth is this half-court three by Šarūnas Vasiliauskas, ending the third quarter for Lietkabelis in the team's 103-98 LKL victory over Neptūnas…
• Here's the aforementioned Luol Deng game-winner, perhaps the Euro-centric NBA buzzer-beater for 2011-12. How often is a buzzer-beater a tip in? Deng and the Chicago Bulls may yet make this a regular weapon in the arsenal. Just check out the awareness shown by the big man to get his Chicago Bulls a W over the Toronto Raptors.
And now, the top five.
• Gescrap Bilbao Basket's whirlwind season might have been saved with the 60-59 win over Montepaschi Siena on the cool jumper by Raul Lopez. After faking Shaun Stonerook out of his proverbial jock, this one capped 18 seconds of sheer tension which saw Siena tying it up once and going ahead with 06.4 remaining only to be bettered thrice. Note Bilbao's focus, too: After the shot hits and buzzer sounds, several players begin to take a defensive stance before realizing it's over – and that they'd remain alive into the Euroleague playoff round.
• Yet another highlight clip for Olympiacos' 2011-12 collection: In game two of the Euroleague Top 16 round, Kostas Sloukas launches this one to send the game into extra time against Galatasaray Medical Park; ultimately, the Reds lost this one in OT, 78-77, to dump them to 0-2 in the round. You know, just to make things interesting.
Nice commentary on this video – and be sure to stay tuned after seeing Sloukas' magic for a run-through of reactions to the shot.
• In an "El Clasico" which truly lived up to the name, FC Barcelona may have to credit much of their 2012 Liga Endesa championship to Marcelinho Huertas and Dame Fortuna smiling upon this ridiculous running three-pointer that won game one of the championship series. (Effusive commentary by Hungary-based Sport Klub; the key line is "What happened?")
• Who says lightning doesn't strike twice in the same place? Sassari attempted to disprove the cliché, though they had to switch venues to accomplish the incredible back-to-back buzzer-beaters that eliminated Virtus Bologna from the Italian playoffs. Setting the table with an assist from Enrico Cellini's original game writeup, then…
"Game two of Italian Serie A playoffs first round, best-of-five series. 0.86 seconds left in overtime, Banco di Sardegna Sassari is down by one at home against Canadian Solar Virtus Bologna. Sassari leads the series after winning game one at home, and needs to defend again home court advantage before moving on to Bologna, where Virtus has proven very solid during the regular season. Sassari calls a timeout and gets to move the inbounds pass over midcourt.
"The Sardinian TV commentator doubts: 'Will Sassari manage to even attempt a shot?' The technical commentator responds, 'They surely need to go for a lob pass and a quick tap-in.'
"Not really, actually.
"The only receiver Sassari inbounder Quinton Hosley manages to find is Drake Diener, a shooting guard cutting away from the painted area. Diener catches the ball while turning his feet to the basket, and fires over the arms of big man Viktor Sanikidze. Nothing but net. Sassari's arena explodes while the befuddled commentator wonders, 'What happened? What has just happened here?'"
(Clearly this is a cross-cultural reaction to the proper buzzer-beater…)
Two days later, "the series goes back to Bologna for game three with Sassari leading 2-0. Sassari is down by 2 but has the ball to win the game and the series with less than 20 seconds on the clock. Former Milwaukee Bucks/current Bologna forward Chris Douglas Roberts rejects Quinton Hosley, landing the ball out of bounds by the baseline. Only 0.53 are left on the clock. Sassari's coach Meo Sacchetti asks the referees if there is enough time for a catch-and-shoot…" And then flashbacks of Derek Fisher come to mind.
One classic game-winning shot? Great. Two games in a row? Very nice. In the playoffs? Brilliant. Perfect 10s for Sardegna, then, and BiE's nod for the top Eurocentric buzzer-beaters of 2011-12.
And now … three, two, one as the shot sails through the air…
Powered by

Sidelines
This post was published on June 25, 2012