January 25, 2011
When fans think of European basketball superpowers, typically names like Spain, Greece, Russia and even Lithuania or Italy tend to enter early into any discussion. At least one national program wants to change this conception – and thus far appears to be a paragon of success which others might do well to follow.
To wit, check out a pair of trivia questions, courtesy of BallinEurope:
1. In the 2010-11 Euroleague regular season, which was the only team to sell out every game?
a) Maccabi Tel Aviv
b) Partizan Belgrade
c) Žalgiris Kaunas
d) Brose Baskets Bamberg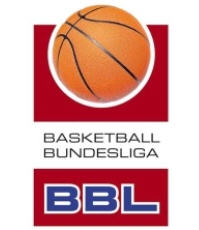 2. The ACB leads European domestic leagues in both overall attendance and attendance per game? Which league is second? (Hint: It's the only league to have seen an increase in overall attendance statistics for nine consecutive seasons – and seems set for at least two more.)
a) The French LNB
b) Russian Superleague
c) Ligat HaAl
d) Bundesliga
The answer to both questions is of course D, an outstanding reflection of some fantastic organization and marketing – especially impressive when considering that BBL officials expected cuts to every team's budget for both the 2009-10[/caption]Pommer is also credited with requiring a minimum €1 million budget for any BBL team, an action which resulted in some enviable parity the past couple of seasons, though Bamberg is freakishly dominating the competition thus far in 2010-11. The ultimate goal for the CEO is to position Germany as the no. 1 European domestic league by 2020: A suggestion that might have seemed ludicrous six or seven years ago but today feels even viable.
The most exciting story within German basketball in 2010-11 must be the unqualified success of the revamped Bayern Munich franchise. Already graced with a strong brand name (BiE understands there's a historical Bayern Munich team in some other sport…), Bayern also boasts a first division-sized arena, a two-game lead over s.Oliver Baskets for the lead in Pro A, a four-game lead on the third team in the running for promotion, and one of Germany's best-ever coaches in Dirk Bauermann.
In terms of international competition, the German Basketball Federation (DBB) has just announced its fascinating proposal for hosting Eurobasket 2015, a plan that would see France, Belgium and Holland hosting games alongside Germany.
Team Germany couldn't quite exceed expectations in the 2010 FIBA World Championship thanks to a disappointing loss to Angola in the pool-play round, but youngsters such as Tibor Pleiss, Robin Benzing and Lucca Staiger surely give Deutschland fans much optimism for the immediate future – add Jan Jagla and Demond Greene to the pledged Dirk Nowitzki (plus possibly Chris Kaman, Batman to Dirk's Robin), and you've suddenly got a serious contender to go deep into Eurobasket 2011.
Except for one small matter: Bauermann's very success with Munich in the second division may actually *prevent him* from being allowed to coach Team Germany in Lithuania.
Thanks to current bylaws, no Bundesliga coach is allowed to coach the national team. As the regulation stands – and said regulation was put into effect two years ago with much backing from Pommer – Bauermann, Bayern Munich and indeed the entire Bundesliga face an incredible catch-22.
If Munich were to successfully finish in a top two spot in the second division (and it seems very little can stop this eventuality at this point), the franchise would earn promotion to Bundesliga ball when the 2010-11 season concludes and, by the letter of German basketball law, Bauermann would be ineligible to coach Team Germany.
On the other hand, less than a second-place finish by Munich would certainly be detrimental to the medium-term Bundesliga financial success: No matter how much profit BBL coffers are enjoying these days, the Bayern München brand would surely fatten them further.
During the recent BBL all-star weekend, this issue came to the forefront as Eurobasket 2011 already weighs heavily on the minds of many in Germany. When asked about the Bauermann situation, Pommer answered that
"We [the BBL] are not part of the problem. But maybe we can be part of the solution."
DBB secretary-general Wolfgang Brenscheidt shot back to German media today, however, that Pommer's "statement is false. This entire discussion would not exist at all if the Beko BBL had not decided that coaches in the Beko BBL could not coach a national team. The DBB did not make any decision, but rather must deal with the decision of the Beko BBL. Therefore I feel it is unacceptable for Mr. Pommer to reject responsibility with his statement. Apparently there is a problem with perception."
Apparently. But said perception is now on the clock, with just months left in the Bundesliga season.
How extreme could things get? According the Bayern München club president Uli Hoeness, "Without Bauermann we will not continue this project. We simply need someone who can push things forward. And Bauermann is someone like that."
By "project," Hoeness is referring not to the basketball program in general, but instead the recent big-money investment plans that were able to bring in Bauermann along with veterans such as Greene; while Bayern basketball would not die with a Bauermann departure, reality says that the club would have to go back to scraping together sponsors in a depressed economy.
Bauermann himself is a bit confused on the issue, too, it seems. The key question was touched upon in an interview by David Hein, BiE's main contact for all things German basketball back in December:
heinnews: With all the talk going on about what will happen next year with you and the BBL and the German national team, how hard is it to avoid thinking about next year?

Bauermann: It's very hard. It's a very unique situation. If as a coach you don't achieve a goal you have the year after. Sometimes you get fired but for the most part you get another shot at it. Same thing with the players. You can't win a championship every year, it's impossible. So then the next year, maybe you tweak it here or there, maybe bring in a player here and there and you try again.

Here, this year there is such a sense of urgency because we have to be successful this year. So what we do here is we only talk about the present, the precious present. We don't talk about next year. And we talk about the things that we have complete control of. And that's how hard we play, if we play as a team, how hard we practice. That's what we focus in on. And not what happens next year and the year after because it's just not in our control.
Happily, though, the powers-that-be on all sides in Germany are remaining positive about the future. Hein yesterday informed BiE that the official stance at present at BBL offices is that "we will have a talk with Munich [officials] in February and then we will see more. At the moment, so much is being speculated upon and asked about. We'll have to wait to see what Bauermann actually wants in the end and how Bayern and the DBB position themselves."
Hoeness concluded his own talk to media with "But I am optimistic. When it's time, we will sit down together and talk out everything calmly." BiE hopes that sanity prevails and that this European basketball success story isn't derailed before fruition.
Powered by

Sidelines
This post was published on January 25, 2011