September 4, 2009
Continuing BallinEurope's encapsulated look at Eurobasket 2009 competitors, today features a brief look at six teams for your edification and amusement.
Greece
Group: A
In brief: It doesn't matter what international basketball competition you're playing in these days, you don't want to see Team Greece on your list of opponents. And this Eurobasket edition of the team, essentially a "best-of" compilation of Olympiacos and Panathinaikos squads, is as daunting as any in the tournament. No wonder they're the second-favorites behind Spain.
Missing pieces: None, really. Yesterday's final two cuts from the squad were Kostas Papanikolaou and Dimitris Tsaldaris.
The roster: Ioannis Bourousis (Olympiacos), Nick Calathes (Panathinaikos), Antonis Fotsis (Panathinaikos), Andreas Glyniadakis (Olympiacos), Konstantinos Kaimakoglou (last season with Maroussi), Ioannis Kalampokis (Pallacanestro Treviso), Kostas Koufos (Utah Jazz), Efstratios Perperoglou (Panathinaikos), Georgios Printezis (Unicaja), Sofoklis Schortsanitis (Olympiacos), Vasileios Spanoulis (Panathinaikos), and Nikos Zisis (Montepaschi Siena).
BiE take: Two things are for certain. Greece looks like a final four team, and any Greece-Croatia match will be a doozy. How well Team Greece can answer Croatia's multi-dimensional attack is key for the blue-and-white – these guys just might turn out to be upset fodder.
Israel
Group: A
In brief: In official international play, Israel enters Eurobasket on a two-game winning streak; unfortunately those wins came against Bosnia & Herzegovia and the Czech Republic. In September. 2008.
Since this August, however, Team Israel has not shown a propensity for playing with the big boys, getting rolled in friendly matches by the Germany, Netherlands, Turkey and Spain – and all but the Germany game were double-digit laughers. Pity these guys against the likes of Croatia and Greece in Eurobasket.
Missing pieces: Five-time Eurobasket competitor and former Team Israel captain Meir Tapiro, who retired from international play in June.
Extended roster: Tal Burstein (Maccabi Tel Aviv); Lior Eliyahu (Baskonia); Yaniv Green (Maccabi Tel Aviv); Yotam Halperin (Olympiacos); Ido Kozikaro (Maccabi Haifa); Raviv Limonad (Maccabi Tel Aviv); Gal Mekel (Maccabi Tel Aviv); Moshe Mizrahi (Maccabi Haifa); Yuval Naimi (Hapoel Jerusalem); Guy Pnini (Maccabi Tel Aviv); Moran Rot (Ironi Ashkelon); Amit Tamir (Ironi Ashkelon).
BiE take: Three and done.
Latvia
Group: B
In brief: Team Latvia's most important addition for 2009? Coach Kestutis Kemzura of Lithuania, for guile will be needed with this team's resources now stretched to the limit. On the plus side, Latvia brings perhaps its most fearsome inside game of all-time with Andris Biedrins, Kaspars Kambala and Kaspars Berzins. Unfortunately, stud point guard Sandis Valters is out for the tourney; this further weakens a defense already suspect in the backcourt – witness recent friendly losses to Macedonia and Lithuania plus a razor-thin win over Great Britain, all games in which jumpshooters tormented the Latvians.
Missing pieces: Valters, victim of a separated shoulder in the Lithuania game.
The roster: Kaspars Berzins (Barons/LMT Riga), Andris Biedrins (Golden State Warriors), Janis Blums (Bilbao), Rolands Freimanis, Uvis Helmanis (ASK Riga), Gatis Jahovics (BK VEF Riga), Kristaps Janicenoks (Reyer Venezia Mestre), Ernests Kalve (last season with ASK Riga), Kaspars Kambala (Jenisej), Armands Skele (Barons LMT), Arturs Stalbergs, Aigars Vitols (ASK Riga).
BiE take: A win against Germany (and therefore likely advancement to the second round) would make this tournament a success for Latvia. Odds of actually achieving this? Ah, say, 50/50.
Lithuania
Group: D
In brief: One nice advantage in Team Lithuania's favor heading into the knockout stages will be its relative under-the-radar position as all eyes are on Greece and Spain's progress. In fact, though it may seem wacky to suggest, a loss in pool play might do Lithuania some good in this respect mentally, but in general you gotta reckon the old cliché about "the only team that can beat them is themselves" fits here.
Missing pieces: Gone from the Lithuanian squad of the Beijing Olympics are Sarunas Jasikevicius, Ramunas Siskauskas, Rimantas Kaukenas and Darius Songaila – so how the hell can this country still stack a roster this well?
The roster: Tomas Delininkaitis (CB Murcia); Simas Jasaitis (Galatsaray Café Crown); Robertas Javtokas (Khimki Moscow region); Arturas Jomantas (Lietuvos Rytas); Mantas Kalnietis (Zalgiris Kaunas); Linas Kleiza (Olympiacos); Darjus Lavrinovic (Real Madrid); Ksystof Lavrinovic (Montepaschi Siena); Mindaugas Lukauskis (ASVEL Basket); Jonas Maciulis (AJ Milano); Andrius Mazutis (BC Donetsk); Marijonas Petravicius (AJ Milano).
BiE take: Lithuania plays in the finals, Kleiza is named tournament MVP and that implosive sound you'll be hearing from the greater Denver, Colorado, area is tens of thousands of Nuggets fans simultaneously exclaiming, "D'oh!"
Macedonia
Group: A
In brief: This is the team that may bring the classic American jockspeak phrase "Nobody believed in us" to Europe, as these guys are officially on the "Mission Of Their Lives." In 2008 qualifiers, Macedonia niftily handled Latvia, Portugal and Estonia; the team also performed admirably well in the recent six-team Efes Pilsen World Cup tournament, losing only to Croatia in the final game.
Missing pieces: Vlado Ilievski
The extended roster: Pero Antik (Lokomotiv Rostov); Pero Blazevski (KK Helios Domzale); Mirakovski Dimitar (PBC Sofia); Todor Gecevski (KK Zadar); Zlatko Gocevski (KK Feni Industries); Toni Grncarov (KK Strumica); Jeremiah Massey (last season with Real Madrid); Predrag Samadziski (KK FMP); Riste Stefanov (AEK Athens); Vrbica Stefanov (Menorca); Vojdan Stojanovski (KK Amak); Dime Tasovski (Strumica); Darius Washington (Galatsaray Café Crown).
BiE take: It's unfortunate this ragtag bunch drew both Croatia and Greece in pool play but could surprise before all is said and done; I certainly wouldn't want to be in the position of Group A top seed facing these guys, potentially the best third-best team in tournament, in game four.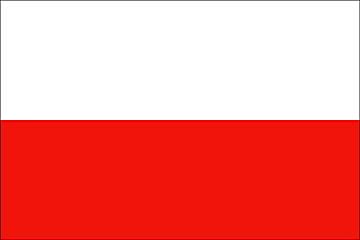 Poland
Group: D
In brief: Competitors but not dominators. Solid but not brilliant. Good but not great. Also, the host nation.
Missing pieces: None of note; Marcin Gortat's injury in the Great Britain friendly in August was much ado about nothing.
The roster: Michal Chylinski (Clinicas Rincon Axarquia), Marcin Gortat (Orlando Magic), Michal Ignerski (Cajasol Sevilla), Iwo Kitzinger (Trefl Sopot), Lukasz Koszarek (Juve Caserta), Maciej Lampe (Maccabi Tel Aviv), David Logan (Asseco Pokom Gdynia), Krzysztof Roszyk (PGE Turow Zgorzelec), Szymon Szewczyk (Lokomotiv Rostov), Krzysztof Szubarga (Anwil Wloclawek), Robert Witka (PGE Turow Zgorzelec), Adam Wójcik (PGE Turow Zgorzelec).
BiE take: Home-court advantage should boost the team against Bulgaria in pool play; the real challenge will be an upset over Turkey, but reckon a close one goes to the Turks there.
Tomorrow: Briefs on Russia, Serbia, Slovenia, Spain, Turkey.
–written by Os Davis
Powered by

Sidelines
This post was published on September 4, 2009