November 24, 2009
The primer for FIBA EuroChallenge 2009-10 continues at BallinEurope with a brief look at Group D, a quartet of teams fairly well familiar with European tournament play.
Proteas EKA AEL. According to Wikipedia, Proteas is the, um, "queen of Cyprus basketball." Its history features 13 national championships, eight Cup titles and six Super Cup titles and most recently a third-place finish in the 2007-08 FIBA EuroCup, though the team enters this year's EuroChallenge based on a third-place finish in Cyprus in 2009. Might these guys meet old rivals APOEL Nicosia in the second round…?
Player to watch: Homegrown product Christofer Ioannou has been on devotees' radar for some time now, having first attracted international notice during the U16 Championships in 2007. This could well mark the young man's breakout year.
Last season: Placed third in Cyprus, finished in fourth place in the 2008-09 EuroChallenge competition after going 14-6 overall.
Current standing: After three games, Proteas is one of only two undefeated teams in Cyprus, along with – you guessed it – APOEL Nicosia.
Élan Sportif Chalonnais. The team that once fostered Udonis Haslem's career is still seeking to re-achieve heights the club enjoyed in 2000-2002, when Chalon bagged three Cup wins including a Korac Cup title. Though loaded with scorers for 2009-10, the red-and-whites are having a rough go of it in Pro A ball this season.
Player to watch: Drew Neitzel. Jumping from Artland Dragons for 2009, the former Michigan State Spartan is off to a flying start in his second professional season. Playing both guard spots, Neitzel has logged 18 points in 30 minutes per game in eight Pro A games.
Last season: Seventh place in France's Pro A.
Current standing: Tied for 12th with a 2-6 mark.
Dexia Mons-Hainaut. Coach Arik Shivek hasn't quite worked his magic with Mons-Hainaut yet and much onus has been placed on the former Amsterdam coach: Supporters will surely be demanding serious results – like repeating the Belgium Cup win of 2006 and/or the team's second-place EuroCup finish in 2008.
Player to watch: After a stint in the NBA summer league, Jerel McNeal has arrived in Belgium and ooh boy, are Mons-Hainaut fans happy already. The combo guard played four years for Marquette University before going undrafted in 2009. After flirtation by the Los Angeles Clippers, McNeal instead got with Dexia Mons-Hainaut. The effect was immediate, with McNeal banging home 25 points – all but one in the second half – in Sunday's 80-75 win over the Antwerp Giants. In his debut.
Devote some attention, too, to power forward Curtis Sumpter, the latest acquisition by the team in the wake of injury to Brandon Costner.
Current standing: With Sunday's win, Mons-Hainaut moves into seventh place at 3-5.
Last season: Lost in championship to Spirou Basket Charleroi.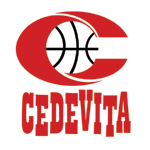 Cedevita Zagreb. The Croatian team that has steadily improved its standing at home and in Europe throughout this decade is back for a third consecutive shot at this tournament title. In Croatia right now, Cedevita Zagreb is, simply put, hurting on defense. In scoring a big 76-plus points per game, the team is top five in Croatia; those nearly 81 per allowed, however, is the worst such mark in A1.
Player to watch: Here's to thinking Cedevita is going to rely much on the inside game, and on Team Croatia mainstay Andrija Žižić. Žižić has been ripping it up in Croatia thus far in 2009, with 18.1 points on 60.6% (!) shooting and 6.7 rebounds per game. With point guard Jermaine Anderson tossing nearly five assists per, this tandem has been a rare bright spot this season for Cedevita. (Both better step up on D, though…)
Last season: Sixth place in Croatia's A1 Liga.
Current standing: Tied for 10th place in Croatia with a 3-6 record.
Powered by

Sidelines
This post was published on November 24, 2009