July 27, 2009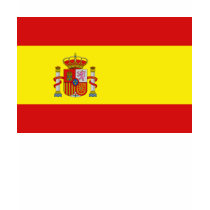 Five out of five: Can't do much better than that, and today fans in all five European nations sending teams to the FIBA U19 World Championships for Women can see their ladies playing in the second pool round, which tips off today.
Group E sees the Czech Republic, France and Lithuania grouped with Argentina, Australia and Brazil; Group F consists of Spain and Russia grouped with Canada, China, Japan and Team USA.
To no one's surprise, Australia and Russia emerged from the first round undefeated in three games. However, talk of the town in Thailand today has got to be Team Spain, which took out the USA in these teams' first game after leading throughout; the loss represented the Americans' first since 2001 in this tournament and just the second this decade on this level.
In their second contest, Spain would need overtime to prevent ending up on the wrong side of the upset against Team China, but nevertheless used some luck and some clutch play from Marta Tudanca to grab another victory.
Tudanca's free-throw shooting in OT to produce the go-ahead points accentuated one of Spain's key assets in this tourney, and a reason to fear Spanish women's basketball for some time to come: notable depth.
In the victory over the US, the game heroine was Leonor Rodriguez Manso, who went a tournament-record 7-of-8 on threes. In game two, Marta Xargay Casademont put in 24 points including six in overtime against China and is third-leading scorer in the tourney with an average of 18.3 ppg. Doukolé Vanessa Blé Ossepe has averaged just under nine rebounds per game was leading scorer in the laugher against Mali yesterday.
And perhaps best of all for Team Spain currently is the schedule. The Spanish ladies play Japan, arguably the weakest squad remaining, today; they'll chase this with a game against surprising Canada (2-1) tomorrow before taking on the Russian monster on Wednesday in what could well be a matchup of 5-0 juggernauts.
Powered by

Sidelines
This post was published on July 27, 2009