May 9, 2010
FMP Belgrade benefited from another nice effort from go-to guy Bogdan Bogdanovic to take their second nail-biter in two days: FMP topped Unicaja, 79-78, on a buzzer-beater by Bogdanovic for his 20th and 21st points in the game. The win capped a perfect 3-0 run for the Serbian side, the only team in this year's Nike Invitational Junior Tournament to do so.
Meanwhile, France's INSEP shocked BallinEurope's pick to take the tourney (another fearless prediction gone awry, i fear), Zalgiris Kaunas, 89-82. In his increasingly dominant play, Livio Jean-Charles was the French team's top player with 20 points and seven rebounds. Jean-Charles is now averaging 16.7 ppg on 72% shooting (!) over the NIJT finals thus far, quite an improvement over the 10.2 per game on 58.6% he managed in the first stage in Belgrade.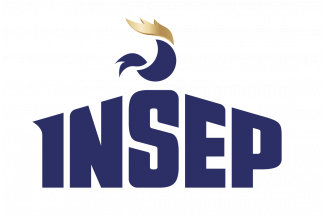 FMP are the NIJT defending champions and 2010 marks the fourth consecutive appearance for the Belgraders in this tournament, whereas INSEP has made it this far for the very first time in the organization's existence.
Fearless prediction: With this many outstanding big guys, expect *lots* of mixing it up underneath. As INSEP hasn't faced a team as huge as FMP in this round thus far, BiE will hedge with the experienced squad despite the home-court advantage and say … FMP Belgrade 75, INSEP 70.
Official Euroleague brief follows.
(Euroleague) – The finalists of the 2010 Nike International Junior Tournament are set following Day 3 as FMP won Group A behind another clutch shot to take a 79-78 victory over Unicaja and INSEP used an 89-82 victory over Zalgiris to top Group B.
FMP will try to defend the title it won in the past two years, while INSEP, in its first appearance in the tournament, will try to celebrate on the podium in the grand final that on Sunday at 12.30pm CET (6.30am EST) on the center court of the Palais Omnisports Paris Bercy, hours before the two Euroleague finalists battle on the same floor for the Continental title.
Bogdan Bogdanovic hit a left side off-balance shot right before the buzzer to cap a great game for the ticket to the final between FMP and Unicaja. Bogdanovic finished with 21 points and six rebounds for his team. INSEP used 20 points, seven rebounds and four assists by Livio Jean-Charles to dominate Zalgiris and take a 89-82 win but had to wait until the final buzzer of the last game in the group to see itself top the tiebreaker.
KK Split Croatia Osiguranje earned its first win with an 81-76 victory over Benetton Basket in Group A, while in the parallel group Cajasol Sevilla outscored Union Olimpija 77-66 to bestow INSEP the second ticket to the title game.
Powered by

Sidelines
This post was published on May 9, 2010