October 13, 2011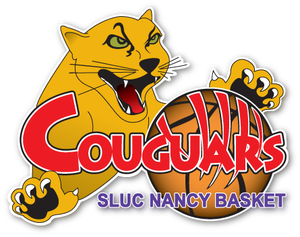 From both the Shameless Self-Promotion and Helpful Cross-Promotion Departments comes this note: The official Os Davis preview of SLUC Nancy is running as part of the guest-authored "Euroleague Uncensored" series over at the always loquacious and entertaining Euroleague Adventures.
In short, the way BiE sees it, this team is facing quite a few question marks going into the 2011-12 Euroleague season with an interesting combination of mainstays, newcomers and rookies – but will it blend?
In week one of the LNB season, Nancy managed to get by unheralded JDA Dijon, 76-70. Akin Akingbala was dominant with 21 points and 11 rebounds, while incoming big name Nicolas Batum played all 40 minutes to go for 17 points and six rebounds; see below for highlight clip starring the latter.
However, there is something of a dark cloud to this silver lining: Akingbala and Batum plus Jamal Shuler and Adrien Moerman accounted for 60 points combined – just under 80% of the Cougars' scoring. And while this quartet went for 23-of-37 (62%, buoyed by Akingbala's 10-of-12 inside the paint) shooting, the rest of the roster was a paltry 5-of-18.
This team's apparent lack of depth will certainly not help their Euroleague bid, BiE opines…
Powered by

Sidelines
This post was published on October 13, 2011