December 27, 2010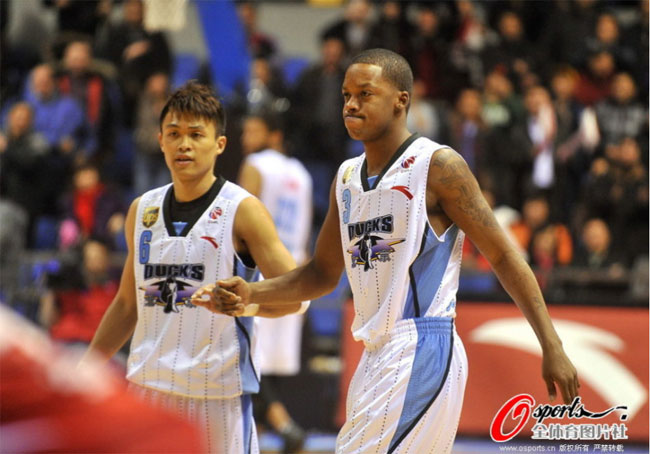 For all those debating the wisdom and/or point of Allen Iverson's playing in Turkey, BallinEurope asks you to consider the career of Steve Francis in China, which, according to an early-morning report today, is over after just 13 days and four games.
The Beijing Shougang Ducks will cut Francis today, a day after his second consecutive DNP was recorded and two days after he refused to attend a practice on Christmas Day.
Francis had played a total of 14 minutes for the team and naturally clashed with coach Min Lulei; according to local news Francis became "quickly frustrated with Min over his lack of minutes and felt as if the team was merely using him to sell tickets and merchandise." Min cited conditioning as a key factor in Francis' lack of playing time.
"I don't know if other coaches would give him the minutes he wants, but the whole team has been working hard in practice," said Min to media. "Actually, I had planned to let him play today but the first quarter we got down by too much."
Francis' debut consisted of all of 17 seconds in the fourth quarter. In his second appearance with the Ducks, Francis managed two fouls and two turnovers versus one assist and zero points in four minutes of play against Shandong.
Yao Ming's long-time former teammate also generated a little controversy in CBA land when he was caught flipping off referees in derision after a technical foul call on a teammate.
A source close to the situation was quoted as saying, "[Francis] didn't fly all the way out to China to just sit on the bench."
The disastrous experiment now over, Francis is expected to return to the 'States before the end of 2010.
Powered by

Sidelines
This post was published on December 27, 2010