April 19, 2010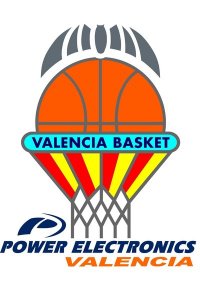 Congratulations this morning go out to Valencia, who put on another stunning and masterful show of basketball skills – though 180 degrees removed from the record-breaking performance against Panellinios just the night before – to defeat Alba Berlin and take the 2010 Eurocup title by the incredible score of 67-44.
Really no typo there, as the Power Electronics held a simply lost Berlin to just 22 points per half in demolishing most marks for defense in this competition. This, mind you, after the ridiculous 16-of-29 shooting from beyond the arc in the mark-shattering 92-80 win over Panellinios in the semifinals.
Said Valencia coach in the Official 2009-10 Eurocup Understatement of the Year: "We have shown here that we can win with defense or with offense!"
In the consolation game, it was hosts Bizkaia Bilbao Basket over Panellinios, 76-67.
Unfortunately, no clips appear to be posted online as of yet – and this is really too bad for those who missed the Panellinios game: a virtual shooting clinic went on on Saturday night, let BallinEurope tell ya. The Euroleague website has some, um, pre- and post-game interviews if you're into that sort of thing.
Below the break, courtesy Euroleague, runs a bit of closure on Alba Berlin fans' "Joe Versus the Volcano" story that made for an interesting subplot during the tournament. Traveling 26 hours to see your team score 44 points has got to be some sort of record as well…
¡See you in the big league next year, Valencia!
(Euroleague) – It is safe to say that no one involved in the 2010 Eurocup Finals will ever forget this weekend, whether for the basketball itself – which was excellent on semifinal Saturday – or for one strange circumstance that might have proved disappointing if not for the inspirational trip to Vitoria made by a very special group of fans.
That strange circumstance is, of course, the volcanic ash cloud that has kept planes from flying all over Europe. The fact that two teams from Spain made the semifinals, both relatively close to Vitoria, meant that Fernando Buesa Arena was just as full and noisy on Saturday as on a normal tournament weekend, with 7,000 or more fans cheering their teams.
However, amid of seas of black-clad fans of nearby Bilbao Basket and orange-clad ones for finalist Power Electronics Valencia, a six-hour drive south, was one small but bright bouquet of people wearing canary yellow. These were representatives of the 500 or more Alba Berlin fans who were due here this weekend, but could not fly due to the volcano ash. About 55 of them wouldn't be stopped, however, from supporting their team. They boarded a bus in Berlin late Friday afternoon and drove 26 hours under the ash cloud to be here in time on Saturday to inspire their team to a thrilling semifinals victory.
The entire Alba team spent a couple minutes after the game switching roles by offering their own applause to the yellow corner of the arena. "I'd like to congratulate my players and express my extreme admiration for our fans who sat 26 hours on a bus to come see us," Alba coach Luka Pavicevic said at the post-game press conference. "If we needed 1 percent of motivation more, they gave it to us."
Alba's players were not the only people inspired by their fans, who were given a heroes welcome at Fernando Buesa Arena when they arrived on Saturday. Host club Saski Baskonia gave the Alba fans a reception with food and drink, while team officials and Euroleague Basketball CEO Jordi Bertomeu visited with them to show appreciation for their incredible effort and devotion. "What we always said is true, that we have the greatest fans here in Europe, and I think all these people who came on the bus from Berlin have proven that in a big way," Bertomeu said. "It also shows something else we've known: that German fans are great lovers of basketball who are spreading enjoyment for our sport around their country more and more each year."
Powered by

Sidelines
This post was published on April 19, 2010