November 24, 2011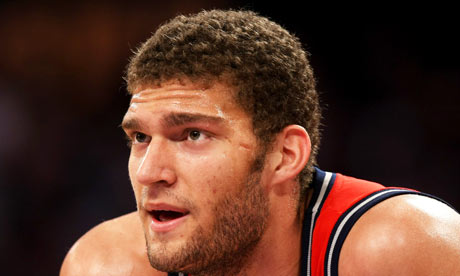 Could Beşiktaş finally have found the elusive big man the Eagles' management has pretty much been seeking since signing Deron Williams? Turkey-based Kartal Basket reports this afternoon that a deal has been struck between the TBL team and locked-out New Jersey Net Brook Lopez and will be officially announced within the next two days.
A number of reports in recent days had the Beşiktaş search linked with names like Kevin Love, Luol Deng, Lamar Odom, Nene and Marcin Gortat, but Lopez made for reportedly a somewhat less expensive option than Odom or Gortat, for example.
Lopez went for 20.4 points and 6.0 rebounds per game with the New Jersey Nets last season.
And if you're keeping score at home, the refugees from Nets land playing in Europe increases: After Williams and (prospectively) Lopez, there are Jordan Farmar (with Maccabi Tel Aviv), Sasha Vujacic (Anadolu Efes), Mario West (Scaligera Basket Verona), Sundiata Gaines (BC Armia) and Bojan Bogdanovic (Fenerbahçe Ülker; and okay, BiE realizes Bogdanovic isn't technically a refugee, but he may be a Net someday).
Powered by

Sidelines
This post was published on November 24, 2011