May 19, 2017
It's the one ghost CSKA Moscow can't shake. Vassilis Spanoulis was dire through three quarters before coming good in the fourth to lead Olympiacos to the Euroleague Final Four championship game. Emmet Ryan reports from the Sinan Erdem Dome
We've all seen too much to bet against Spanoulis in the clutch but from the off it looked like we mightn't have to wait for Spanoulis-time. Kill Bill and his buddies looked relaxed in the early going.
The opening was far smoother than usual for a Final Four game. While the shots weren't exactly raining in, both sides looked comfortable out there. The first frame essentially came down more to execution than organisation. CSKA and Olympiacos both looked fine out there, despite Oly giving up four turnovers, but it was the Moscow club's greater efficiency that provent the difference maker in the early going. This felt like a really even quarter of hoops but CSKA almost went off the floor up double digits. Instead a forced turnover and a buzzer beating make ensured Oly were within two possessions of the defending champions after 10 minutes.
The DeColosic connection really took charge in the second frame to push CSKA into a more comfortable lead. Oly, having been pretty calm to open the game, now started to look shaky and nervous. The 5 hole, where CSKA should have been hurting, was essentially a draw and that allowed CSKA's back court to go into overdrive. Milos was gunning from deep while De Colo was driving up the gut at his leisure. OLy really didn't look on pace here at all but, while CSKA looked far more in control over the 10 minutes, the Reds managed to keep it from getting out of hands. Georgios Printezis was having to carry the heavy load, hitting 10 and 5 pretty early in the second, but sooner or later he was going to need some help. Dimitirios Agravanis ensured CSKA had only added a point to their lead come the break with a buzzer beating three.
Olympiacos came out like a house of fire to start the third, putting CSKA in foul trouble early. Despite that aggression, Oly struggled to actually make a dent in the Moscow team's lead. The Reds were doing all the activity but it wasn't factoring on the scoreboard. Once the Greeks ended up in the bonus as well, CSKA were in a good position to reduce the aggression from Olympiacos. Eventually, come the end of the quarter, it was another buzzer beating three that made things interesting. This time it was the turn of Vanglesis Mantzaris to get the crowd going and cut the deficit to 4 points.
To keep up to date with everything on BiE, like BallinEurope on Facebook
All the while we were waiting for Spanoulis to heat up, two missed threes in quick success weren't exactly a cause for hope and the leader of the Reds only had scores from the free throw line heading into the deciding quarter, although he was dishing plenty. On 3 fouls, he was having one of those so ugly you're scared about what happens when he eventually heats up games.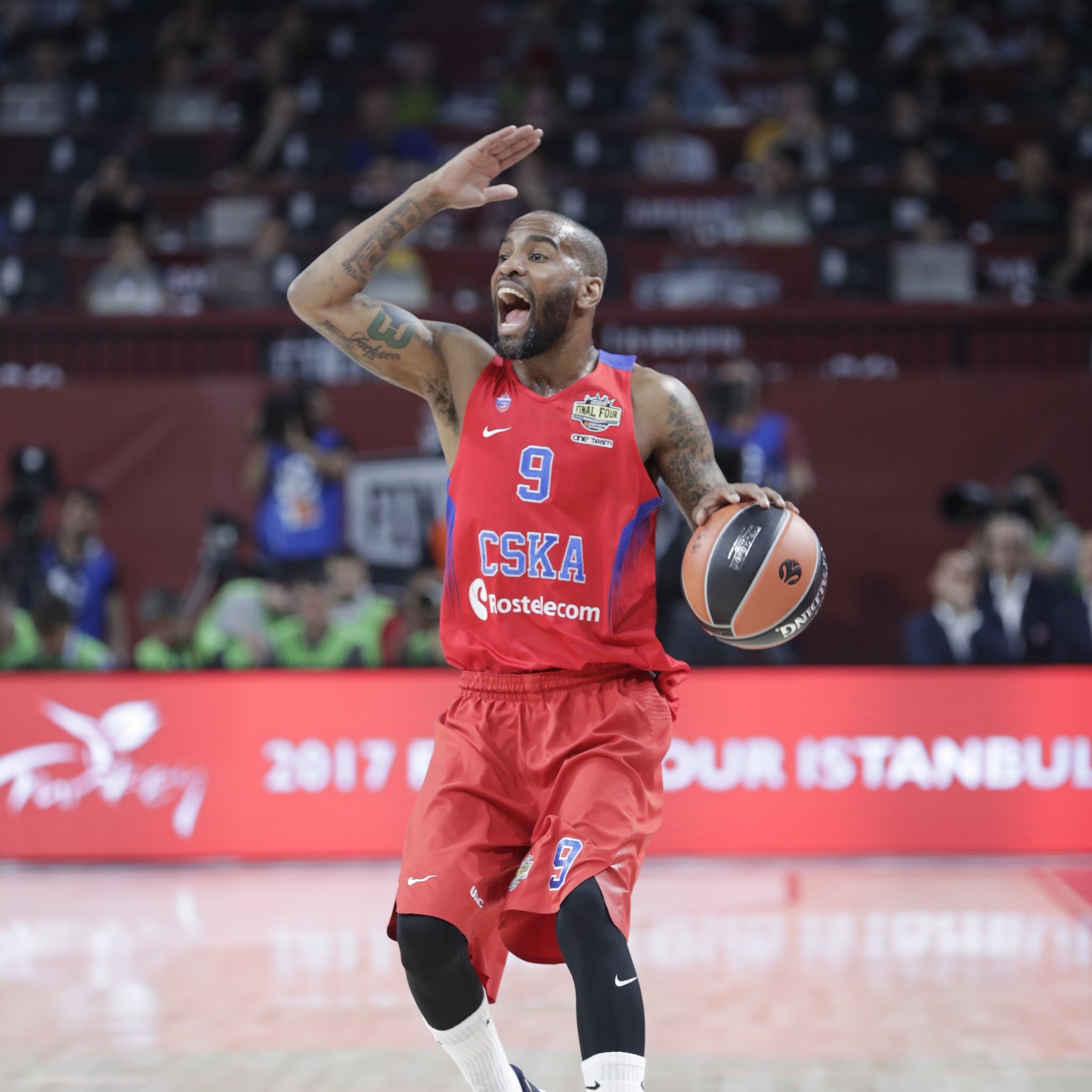 Three point game. One point game. Oly were bringing it hard but CSKA weren't wilting. They recovered and climbed back out again. The Moscow club was letting its scorers go for it. With Milos hardly working at all as a creator, the assists column for CSKA was pretty barren. Erick Green cut the gap again and still we waited for Billy like he was Casey at the Bat.
For our analysis series The Ballin After, post-game interviews, and more, subscribe to BallinEurope's YouTube channel
4.30 left. Oly down 69-67. Billy drives. First made field goal. Tie game.
CSKA snuck out again before Oly finally went with a small line-up, putting Agravanis at the 5. Spanoulis did what he does again. Tie game again.
1.53. Oly down 2. Spanoulis is 0/5 from deep. Make that 1 of 6. The story was getting told again.
Birch made it a three point lead before Milos tied it up and then Green pushed Oly out again. We were getting the script almost too perfectly.
Milos had a shot to win it. Shot rims out. You already know who gathered the rebound. Olympiacos advance.
Powered by

Sidelines
This post was published on May 19, 2017