September 7, 2011
The 2011 FIBA EuroBasket tournament gets things started again today, after the 12 advancing teams get in a couple days' worth of hard-earned rest. With the dust now settled, BallinEurope takes a look at how the dozen sides look going into the second round of play (numbers in parentheses represent each team's win-loss record brought forth into Groups E and F); and yes, BiE is bracing for the inevitable barrage of criticism forthcoming from fans of Greece, Slovenia and Turkey…
1. France (2-0) – Les Bleus had their sights on nothing less than taking this thing when the tournament began and pretty much brought an all-star game to do so (luckily for them, La Republique could foot the bill for insurance on five locked out NBA players). With Tony Parker going for 23.2 points per game through five – second-high in the first round after Luol Deng, who was forced to do it all for the thin British squad – and Joakim Noah grabbing 7.8 rebounds per, these guys have proven to be the class of EuroBasket thus far, bringing a big one-game advantage into Group E.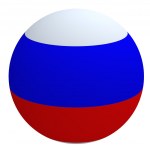 2. Russia (2-0) – In nipping Slovenia in the final game, 65-64, Russia capped the first round of play with the fewest points allowed in the tournament so far at 64.2 points per game – albeit against perhaps the tournament's weakest group. No matter: David Blatt's outstanding defensive game plans combined with speedier play and some great individual performances on offense (Vitaly Fridzhon leads all players at 12-of-18 three-point shooting to fight for the unofficial tournament deadshot award with France's Mickael Gelabale and Serbia's Marko Keselj; Andrei Kirilenko's putting in 16.4 ppg) make Russia one of the scariest teams remaining – particularly if they can show the clutch play as against Slovenia.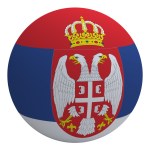 3. Serbia (1-1) – If Spain has had one bad quarter in this tournament (see below), Serbia's first team has had about one slightly subpar minute: Specifically, the final 50 seconds or so of France's OT win to close out the tourney. Yes, BiE knows all about that "close" win against Israel in game three, but come on! These guys flicked the switch and it was over. After an opening-day loss, Poland head coach Ales Pipan remarked that perhaps only Serbia could beat Spain in this tournament … he may yet prove prophetic.
4. Spain (1-1) – Sure, one could attribute the game-five loss – really due to an insane 16-0 run compiled by Turkey in the fourth quarter – to the absence of Pau Gasol, but doesn't this show a fundamental weakness in the defending champions? Sure, none of these teams would be the same without its marquee player, but the sans-Pau Spain was incredibly weak in 2010 as well, given the all-star roster they otherwise boast. Right now, they're backing into Group E, though the second-round opener against Germany should get España back to business-as-usual.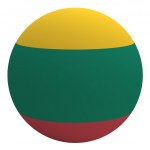 5. Lithuania (1-1) looked bad enough against Spain in the first half of game four that all-time great Arvydas Sabonis left his front-row seat vacant for the second 20 minutes … but otherwise this side has been a force to be reckoned with. Lithuania fans have got to love the way their youngest players Martynas Pocius and Jonas Valanciunas have come to the fore in this tournament; better yet, this team has looked dominant in the open-court game (well, maybe not against Spain) and is spreading the shooting and scoring among their many options. Plus there's that 13th man … after experiencing the madness somehow contained in the 5,500-seat Cido Arena in Panevezys, BiE can't imagine what the 14,500-capacity Žalgiris Arena will be like for the opposition. Except loud. Really freaking loud.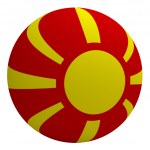 6. FYR Macedonia (2-0) – Say what you will about topsy-turvy Group C, FYR Macedonia exceeded expectations in handling teams that were forecast as superior, i.e. Croatia and Greece (particularly the latter, which Macedonia handled throughout the first three quarters to shock 'em by 14), and otherwise did what was necessary to advance. You gotta love the way this team didn't merely back in to Group F when they could have rested up against Bosnia & Herzegovina after clinching a spot in game four, plus the wins over Croatia and Finland in which team leader Bo McCalebb had off performances. BiE's dark horse rides on!
7. Greece (1-1) – Greece has bounced back after the Macedonia stunner, but BiE's still not quite sure about these guys … while allowing just a stingy 64.8 points per game – good to tie for second-best in the category for round one – this team averaged a surprisingly low 72.0 on offense. And if your leading scorer is Antonis Fotsis (at 13.0 ppg in round one, he was ranked no. 28 on the table in this stat), there might be a problem.
8. Slovenia (1-1) – Playing fantastic defense throughout round one at just 64.8 ppg allowed has gotten this team this far – and Erazem Lorbek has been well noteworthy (averaging 12.6 points and 5.6 rebounds, plus a 14/5/5 against Russia) through five. Slovenia even acquitted itself fairly well against Russia, its first true test in the tournament, by leading the Group D winners for literally 99.92% percent of the contest … but a loss is a loss, and this one was even more egregious, as it gets carried forward into Group F play.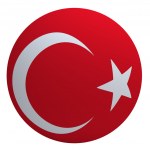 9. Turkey (1-1) – Somebody had to be this low on the pole, and it is Turkey. Look, BiE hasn't forgotten the back-to-back losses to Lithuania (in which the Turks were bent to the home side's will) and Poland (a classic case of "looking to the next game"), not to mention the way the Pau-less Spain mostly handled them for three quarters. Perhaps the most maddening team in the tournament has been riddled with inconsistent individual play as well: While some growing pains are expected from young Enes Kanter (fantastic against the Group A bottom tier, almost a non-factor against Lithuania and Spain), how to explain the on-again, off-again performances of Omer Asik and Hedo Turkoglu? On paper, this is one of the best teams left. In reality, well, it's day-to-day.
10. Germany (0-2) – The good news: Chris Kaman has been awesome with a tournament-high 10.0 rebounds per game and Dirk is still Dirk. The bad news: After these two, only Heiko Schaffartzik is averaging double-digit scoring and the bench of this razor-thin roster has contributed a sorry 17.6 points per game. The worse news: The Group E opening game has Team Deutschland drawing mighty Spain.
11. Finland (0-2), the 23rd of 24 teams to qualify, was the surprise of round one (well, maybe after FYR Macedonia), scaring group mates Macedonia and admirably taking care of Montenegro in game five to earn advancement. At 14.0 ppg, Petteri Koponen appears to have recovered from his stress fracture injury and BiE would be remiss if he didn't pay heed to Lithuanian compadre Karolis' favorite EuroBasket player: Hannooooooo Möööttöööööööööööölaaaaaaaaaaaaaaaaaaaaaaaaaa!
12. Georgia (0-2) has advanced in its first-ever EuroBasket tournament, and that's about the best one can say about this side thus far, which lucked out with a Ukraine win after losing handily to in game five (yeesh). Team anchor Zaza Pachulia has looked lost against both sides throwing big bodies at him (Russia, Ukraine), not at all a good sign for these upstarts.
And one more…
13. Great Britain – After notching its first-ever win in a major FIBA tournament, Britain defied BiE's expectations by doing it again the very next day against Poland. Congratulations still go out to this up-and-coming national program; should this side return Pops Mensah-Bonsu and (finally) bag Ben Gordon for the 2012 Olympics, basketball might yet get on the radar of U.K. sport.
Powered by

Sidelines
This post was published on September 7, 2011