November 29, 2011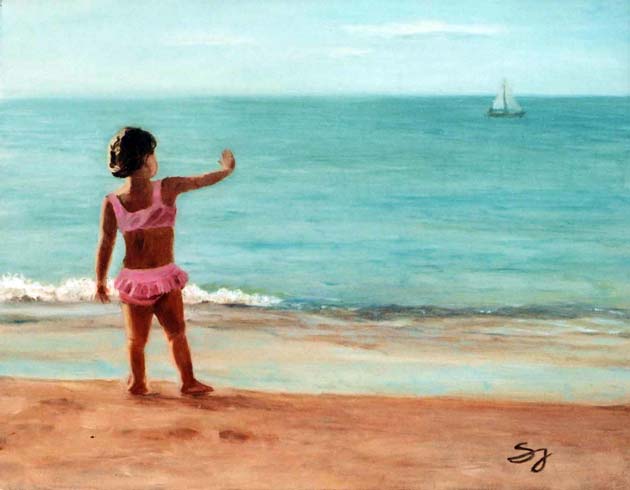 BallinEurope bids adieu to the all-too-brief wackiness that was the ENBA: A period of time shorter than Allen Iverson's career with Beşiktaş, though for a sweet, brief while it seemed like forever … ah, the feeling of a too-fast love affair dragged down by unfeeling reality, leaving only fond memories and bitter tears to … o, sorry. BiE got a bit wound up there.
In riding the wave of sentimentality to the shore, BiE today presents the virtual scrapbook of 10 favorite individual performances from locked-out NBA players. (Not included are those NBA guys who were off-season free agents; therefore no appearances by, say, Nenad Krstic, or, sadly, Adam Morrison are forthcoming.)
• Deron Williams: Leaving his mark in Europe
An obvious choice to lead off, D-Will was dubbed by BallinEurope way back at the beginning of the nothingness as already among the most influential American players in European basketball history. Perhaps that was a tad presumptuous (BiE was one of the cynics who figured the entire 2011-12 NBA season would be cancelled), but the truth is that Williams may ultimately be the sole locked-out player to leave a tangible mark on Continental hoops history in emphatically dropping 50 on BG Göttingen for the FIBA Eurochallenge record.
Said Göttingen coach Stefan Mienack in the post-game: "It's so hard to win against a team in which Deron Wıllıams plays for." Hear that, New Jersey Nets fans?
(Also awesome: Williams' 24-point, 10-rebound show against Pinar Karşiyaka in TBL play.)
• Euroleague Player of the Week Andrei Kirilenko: Parts 1 and 2
The best locked-out NBA player in Europe? AK-47, and it's not even close. CSKA Moscow's prime addition in a busy offseason just about got off an airplane, suited up for the Red Army and bagged the Euroleague's first Player of the Week trophy with a dominant 17-point, 15-rebound performance in the Russian side's 87-74 victory over Žalgiris Kaunas.
The Euroleague brain trust was apparently so geeked by Kirilenko's show at season's tipoff that he was also credited with the dunk of opening night…
…the block of opening night…
…and the assist of opening night.
Five weeks later (and just days before suffering a concussion in the PBL game at Krasnye Krylya Samara), Kirilenko turned in perhaps the most fascinating stat lines of Euroleague play this season against Unicaja Malaga in an outstanding display of his unique skills: minutes played, 34:59; points scored, 17; 2-pt FG shooting, 1-of-2; 3-pt FG shooting, 1-of-1; FT shooting, 12-of-13; offensive rebounds, 2; defensive rebounds, 7; total rebounds, 9; assists, 2; steals, 6; turnovers, 1; blocks, 3; performance index rating, 39.
• Brian Scalabrine: Fan favorite on two continents
One of us! One of us!
• Serge Ibaka: The Shot Blocka returns against Zaragoza
In his likely final game for Real Madrid, the Oklahoma City Thunderer led his team to an easy 84-67 win over CAI Zaragoza in Liga Endesa play with 15 points (on 7-of-8 shooting, including five dunks), nine boards, six blocks (five in the first half) and a performance index rating of 29 in 25 minutes of court time – This after averaging about 12 minutes per game in Spain to that point.
As BallinEurope's Enrico Cellini put it: "But stats can't convey how much Ibaka dominated. His overwhelming athleticism under the boards discouraged any penetration and deterred any other shots from inside the paint. Simply all over the place."
• Ty Lawson: A Day in the (Twitter) Life
October 25 could go down in the sports pages as a day in Twitter history – you know, if we had stuff like Twitter history. Or sports pages, for that matter. For two hours, Lawson had European basketball fans (and probably about half the population of Lithuania) spellbound with his laid-out feelings on playing for Žalgiris. And NBA 2K12.
• Nicolas Batum: Brilliantly besting Baskonia
Sayeth the league's official writeup, in part: "SLUC Nancy forward Nicolas Batum was at his best against on Thursday with a brilliant all-around performance to lead the French champs to a 90-85 win over previously unbeaten Caja Laboral. The victory made Nancy 2-0 at home this season and just like in their previous win in front of French fans, Batum was the star of the show and subsequently earned Week 4 bwin Euroleague MVP honors. Batum amassed an impressive stat line of 21 points with just three missed shots in addition to nine rebounds, four assists and one block en route to a performance index rating of 35. Beyond the numbers, Batum was also crucial to the Nancy effort in that he played all 40 minutes – his average 39:26 minutes per game is most in the league – and was clutch down the stretch with seven points in the game's last five minutes."
• Tony Parker: Decisive against Cholet
Asvel Villeurbanne, wave bye-bye to your alpha dog. Parker was actually slightly under his LNB scoring average in Asvel's match at Cholet Basket on October 29, but the two-time NBA champion contributed a "decisive" performance for his French team, going for 19 points, including nine in the fourth quarter in the 79-70 Asvel victory.
• Jordan Farmar: Twenty-freaking-seven points against Real Madrid
Assuming he returns to the Nets, Farmar leaves Sasha Vujacic as the sole player contending to join an elite bunch of players with Euroleague and NBA titles. The former Los Angeles Laker certainly helped Maccabi Tel Aviv on its path to the EL championship during the lockout period with most consistent performance (excepting his 3-of-11 showing in opening week at Emporio Armani Milano) for a line of 14.7 ppg, 4.8 rpg and 4.7 apg. In the Adriatic League, Farmar's been good for 13.2 ppg and 6.2 apg.
Against Real Madrid in Euroleague week three, Farmar contributed a huge 35 overall performance index rating based on 27 points on 10-of-12 overall shooting to go with five assists in Maccabi Tel Aviv's 88-82 win … and BiE tells you, with the amount of quality playing time against quality competition a gaggle of Nets are facing abroad has to make New Jersey a serious playoff threat in a shortened season.
• Kobe Bryant: Best supporting actor in a foreign-language melodrama
You have to love Claudio Sabatini's ambition, if not necessarily his grip on reality. For weeks, we were told about various outrageous deals advanced to Bryant to play for his Virtus Bologna: We heard about Kobe shopping for property in Italy, mysterious sponsors coming on board to help defray costs, letters to the U.S. president, about the Lega changing their schedule to accommodate the NBA stud in larger arenas, and we were reminded repeatedly of Bryant's fluency in Italian and father Jellybean's career in Continental ball…
Stories of single-game, three-game and flex contracts were touted regularly – with the occasional talk of eschewing Bryant for Manu Ginobili – to the point where Sabatini promised he'd be talking to Kobe's representatives by phone to finalize *something* to get Bryant suited up for Bologna: A phone call that never came.
And all the while Kobe himself said little if anything at all, content to let his shadow loom over the proceedings, similarly to his "tactics" during lockout negotiations: Ever-present, yet never there while others were left to waiting, waiting … in fact, go to about 1:14 in the clip below to witness Sabatini's meeting with Virtus' assistant GM.
Powered by

Sidelines
This post was published on November 29, 2011