October 14, 2010
For those of you who may have missed the fantastic ESPN 30 for 30 documentary "Once Brothers" – and this wouldn't be surprising with the ungodly scheduling of the thing on ESPN America in European time – BallinEurope presents it in its entirety below.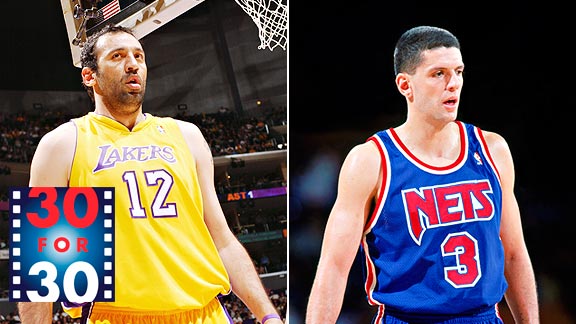 If you have not seen this, please check it out; the "30 for 30" series has cranked out a number of great films, including several basketball-themed products such as "Winning Time" and "Jordan Rides the Bus," but the stunning story of friendship and loss of friendship among the awesome Team Yugoslavia squads of the late 1980s/early 90s is truly one of the best thus far – and certainly tops for an international audience.
This is courtesy YouTube user Captain Canada for posting these clips; in the past, someone has removed these videos within days after posting – BiE supposes its their right and all, but still… – so enjoy it while you can!
Powered by

Sidelines
This post was published on October 14, 2010