May 31, 2012
Yesterday, the basketball-centered bit of the Twitter universe was centered in two real-life locales: New York City and Barcelona. Topics in play were the falling of ping-pong balls in New York City and Euroleague's incipient decision on the construction of Euroleague 2012-13. Hopefully, BallinEurope will get something together on the former later, but for now, BiE'll attempts a quick look at the roster of teams for the upcoming season.
The three-year A-licenses are currently under review, but you gotta figure Caja Laboral Baskonia, FC Barcelona, Real Madrid, Olympiacos, Panathinaikos, Anadolu Efes, Fenerbahçe Ülker, CSKA Moscow, Maccabi Tel Aviv, Montepaschi Siena and Žalgiris Kaunas are in. Asseco Prokom Gdynia is in the second year of its license, making them the 12th of the 24 teams.
Also up for review is Unicaja Malaga. While Spain is still even officially considered *the* best domestic or regional league in Europe (more on this momentarily), the big league could certainly defend a yanking of the license based on the team's bottom-half finish in the Liga Endesa and consistently better recent performance by Valencia BC.
Virtus Roma is the only original A-license team to have been removed from the EL roll call, getting its placement in Euroleague ball "suspended for having finished in the bottom half of its national competition." Unicaja might easily find itself on the Eurocup level for 2012-13; let's just say a *lot* of things would have to happen to even get the team into the EL qualifiers.
Lithuania Basketball did an excellent job assessing Lietuvos Rytas' chances for being awarded a B-license for next year. Amid the analysis is a comparison of likely entrants as analyzed by In The Game and Russia-based Sport Express. (Enough linkage for you?)
The sources agree that the champions of France's LNB, the German Bundesliga, and Poland's PLK are in. Joining them are the top Serbia-, Croatia-, and Slovenia-based clubs in 2012-13 Adriatic League play plus runners-up from Turkey, Russia and Spain.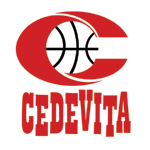 Right. Assuming all are correct there and including Eurocup winner BC Khimki Moscow region, we can also add traditional Euroleague favorites Cedevita Zagreb and Partizan Belgrade. Union Olimpija would appear to be positioned to earn a spot as the top Slovenian squad in the ABA, but shouldn't/couldn't the EL brass consider Montenegro's Budućnost Podgorica and Bosnia & Herzegovina's Široki? Both finished higher than Olimpija and took their (admittedly smaller) domestic leagues … could it be the capacity? Full attendance in Podgorica is officially reported as the Euroleague-minimum 5,000, while Široki currently holds 4,500. Hmmm … Eurocup 2012-13, perhaps?
Since Khimki is already in as Eurocup winners/Euroleague C-licensees, the designated PBL runner-up bid is redundant. France's spot currently comes down to Cholet Basket, Le Mans, Chalon/Saone or Orléans; the BBL champ will be either Brose Baskets Bamberg or Ratiopharm Ulm – though, should Ulm win the 'Liga title, it's slightly hard to believe that the EL, having recently touted Germany as a hotspot of future basketball development, would limit the burgeoning league's representation to a single small-market club making its first-ever appearance in Continental competition.
The Lega Endesa final four is down to Barça, Real Madrid, Caja Laboral Baskonia and Valencia BC. It appears as though this spot might not be needed, either, as Valencia is in a 2-1 hole in the semifinal series against Barcelona.
The TBL final is down to Anadolu Efes and Beşiktaş JK; damn, BiE is pulling for a Beşiktaş win there. (And they're up one game to nothing thanks to a stirring performance from Pops Mensah-Bonsu.) Not only would a Turkish championship cap one of the oddest seasons among European teams in 2011-12, but wouldn't it be cool to have the Euroleague, Eurocup and FIBA EuroChallenge championships all in the EL?
Assuming Barcelona and Gydnia take care of business to close out their series and figuring Union Olimpija is in, we can add five more teams to make 17. Beşiktaş would be the 18th, but BiE's not quiiiiiiiiiiiiiiiiite penciling them in just yet.
Now, here's where the speculation begins. Back at Lithuania Basket, In the Game gives spots to the Polish champion and the LNB regular-season winner (!); Sport Express maintains this will be the runners-up from Italy's Serie A and Lithuania's LKL.
In the PLK, Asseco Prokom could wrap up the championship tonight and they have a Euroleague spot regardless, but wouldn't a Trefl Sopot upset and subsequently two Polish teams in the big league be interesting?
BiE's not certain of the logic behind awarding the French regular-season topper – though visions of a Tony Parker-centric conspiracy come to mind – but for the record, that would be Gravelines Dunkerque. A 2012-13 bid for Dunkerque seems quite unlikely, however, as this side was bounced in the LNB quarterfinals by no. 8 seed Cholet.
Frequent Euroleague entrants Lietuvos Rytas, runners-up in both Lithuanian and Baltic leagues plus an elite-eight finish in EL, certainly might be considered but as a no. 2 last season, the Black-and-Reds were named only to the big league's qualifying round – so these guys are not necessarily a shoo-in.
On the plus side, of course, is tradition. Lithuania-based Basket News quoted former L. Rytas player Martynas Purlyas as saying that "Lietuvos Rytas is always amongst the teams to get the invitation to Euroleague. However, since the domestic championships are yet to finish, it is still not clear, how the places will be distributed. Euroleague reveals this information only after the end of all European championships."
"Not clear," he says? No kidding.
We'll have to enter the Italian runners-up. At present, Banco di Sardegna Sassari is down two games to nothing to perpetual Serie A champs Siena in the semifinals, so they probably won't be in contention, leaving as choices for a second Italy-based team between Emporio Armani Milano and Bennet Cantu, either of which would be easily justified by the EL.
At this point, even if we include Beşiktaş, the league would be short five teams, with the sixth and last to be determined in this year's more exclusive qualifying rounds. Just to make things more interesting, Sport Express yesterday posted a story detailing the Euroleague's ranking of national and regional leagues in Europe. Said ranking is as follows (and kudos to reader Niko for the heads-up here).
1. Spanish League
2. VTB United League
3. Greek League
4. Italian League
5. Turkish League
6. French League
7. German League
8. Lithuanian League
9. Adriatic League
10. Belgian League
11. Czech League
12. Ukrainian League
13. Israeli League
14. Polish League
15. Bulgarian League
16. Dutch League
17. Latvian League
With the five free spots and 11 of the top 14 leagues represented, BiE would have to guess that Ukrainian champs BC Donetsk, Czech top dogs CEZ Nymburk, and whomever takes the Ethias League title – Spirou Charleroi or BC Oostende – would get consideration, though the Euroleague has often made these sides contest through the qualifiers in the past.
In general, the answer seems no closer or clearer, but conjecture feels like Valencia and Lietuvos Rytas would be the theoretical 19th and 20th choices, and BiE supposes a third Italian team will also get an invite. Since Charleroi has past history in the 'League, this would make an easily-justified choice as well. With still two more teams to name – one by domestic-league finish and one by "wild-card" placement, well, your guess is as good as BiE's.
What is the BallinEurope Official Fearless Prediction™? After Caja Laboral Baskonia, FC Barcelona, Real Madrid, Olympiacos, Panathinaikos, Anadolu Efes, Fenerbahçe Ülker, CSKA Moscow, Maccabi Tel Aviv, Montepaschi Siena, Žalgiris Kaunas, Asseco Prokom Gdynia and BC Khimki Moscow, we'll go with Besiktas, Emporio Armani Milano, Bennet Cantu, Chalon/Saone, Lietuvos Rytas, Brose Baskets Bamberg, Cedevita Zagreb, Partizan Belgrade, Union Olimpija aaaaaaaaaaaaaaaaaaaand Spirou Charleroi.
All right, now tell me: Where did BiE get it wrong? Or should we just wait for mid-June…?
Powered by

Sidelines
This post was published on May 31, 2012