August 12, 2012
Even more than Vassilis Spanoulis and Olympiacos, 2012 in basketball has belonged to Lebron James. So it is indeed fitting that the King threw the dagger to earn his Team USA the gold.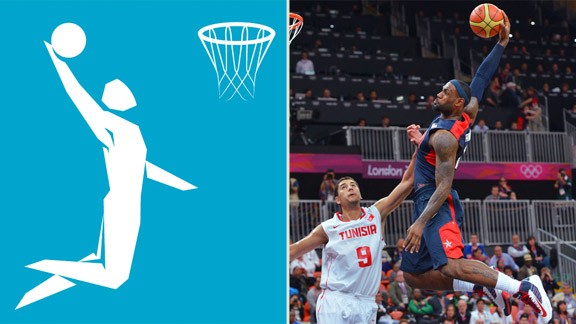 At 97-91, a double-digit Team USA had evaporated through some sloppy turnovers in what felt like a momentum change, a Spanish charge. And then Lebron returned, getting the ball, charging through the lane while the BBC play-by-play man was reduced to "uh oh." Slam, 99-91. "And by uh oh," quipped BBC guy, "I meant 'wow.'"
On the next possession, it was James for three. USA 102, Spain 93 and "hope was fading" for Los Rojos.
This after Team Spain had managed a brilliant third quarter, trading leads with the US and perhaps inducing a tiny bit of fear. In lieu of Marc Gasol, the formerly nearly-invisible Serge Ibaka had a swell third quarter, capping it with a block on Deron Williams driving to the basket which might've given Team USA a three-point lead to end a quarter in which Spain shot 60% overall – and no threes.
Wire writeup to be posted later, but for now kudos to Lebron James, high-scorer Kevin Durant and Team USA for taking the gold, and to Team Spain for fighting adversity, wear and tear for the silver.
Powered by

Sidelines
This post was published on August 12, 2012