June 27, 2012
Last Friday, FIBA released its first "power ladder" (a.k.a. "power rankings") for 2012 Olympic basketball; BallinEurope therefore thought to post a list of the seven Continental team rosters – plus, as a measuring stick, the pool for Team USA – as they currently stand.
Team rosters with last professional club alongside each player and coach are listed below in order of their FIBA ranking in parentheses. The FIBA system does come with a couple of caveats: 1) Not all teams are listed with Korea, Jordan, New Zealand (What? Come on, some respect for Kirk Penney!), Nigeria and Venezuela omitted; and 2) the rankings are based solely on wins and losses with no regard to level of competition. In the top spot is Nigeria, whose seemingly impressive 7-0 start represents seven mostly blowout wins against Chinese club teams. BiE reckons it'll be quite some time before another table with Nigeria and Australia in the top spots, with France, Spain and Team USA in the cellar.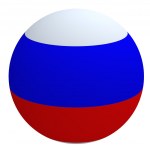 1. (4) Russia – Semen Antonov (BC Nizhny Novgorod); Sergey Bykov, Maxim Grigoryev (Lokomotiv Kuban); Sasha Kaun, Viktor Khryapa, Andrei Kirilenko, Anton Ponkrashov, Alexey Shved, Eugeny Voronov, Andrey Vorontsevich (CSKA Moscow); Sergey Karasev (Triumph Lyubertsy); Timofey Mozgov (Denver Nuggets); Sergey Monya, Vitaly Fridzon, Dmitry Khvostov (BC Khimki Moscow region); and Artem Yakovenko (Unics Kazan); head coach David Blatt (Maccabi Tel Aviv)
Notable no shows: None.
2. (5) Greece – Vassilis Spanoulis, Georgios Printezis, Kostas Papanikolaou, Kostas Sloukas, Evangelos Mantzaris (Olympiacos); Ioannis Bourousis, Antonis Fotsis (Olimpia Milano); Nikos Zisis (Montepaschi Siena); Nick Calathes, Kostas Kaimakoglou, Ian Vougioukas (Panathinaikos); Dimitrios Mavroeidis, Kostas Vasileiadis (Gescrap Bilbao Basket); and Michael Bramos (Gran Canaria); head coach Ilias Zouros (Anadolu Efes)
Notable no shows: Dimitris Diamantidis (Panathinaikos) due to retirement; Kostas Koufos (Denver Nuggets) and Sofoklis Schortsanitis (Maccabi Tel Aviv) due to injury.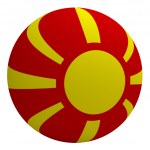 3. (6) FYR Macedonia – According to at least one source, the following eleven have been named to the 12-man roster: Gjorgi Cekovski (MZT Skopje); Stojan Gjuroski (Louisiana Tech); Aleksandar Kostoski (Kumanovo); Kristijan Nikolov (?); Kiril Nikolovski, Marko Simonovski, Darko Sokolov (Feni Indistrija); Predrag Samardziski (Lietuvos Rytas); Damjan Stojanovski (Lukoil Akademik); Vojdan Stojanovski (BC Donetsk); Todd Zafirovski (Duke University); coach Marjan Lazovski (Torus Skopje)
Notable no shows: Merely the name players from the Macedonian Miracle at Eurobasket 2011 — Pero Antic, Vlado Ilievski and of course Bo McCalebb. Apparently, the Marques Green experiment didn't work, either…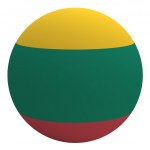 4. (7) Lithuania – Tomas Delininkaitis, Paulius Jankūnas, Mantas Kalnietis (Žalgiris Kaunas); Deividas Dulkys (Florida State University); Simas Jasaitis (Lokomotiv Kuban); Šarūnas Jasikevičius (Panathinaikos); Adas Juškevičius (BC Rūdupis); Rimantas Kaukėnas, Jonas Mačiulis (Montepaschi Siena); Antanas Kavaliauskas (VEF Rīga); Linas Kleiza (Toronto Raptors); Martynas Pocius (Real Madrid); Darius Songaila (CB Valladolid); and Jonas Valančiūnas (Lietuvos Rytas); head coach Kęstutis Kemzūra (Team Lithuania)
Notable no shows: Donatas Motiejunas (Asseco Prokom Gdynia) declined invite due to NBA commitment.
5. (8) Great Britain – Kieron Achara (Assignia Manresa); Ogo Adegboye, Kyle Johnson (APOEL BC); Robert Archibald (CAI Zaragoza); Eric Boateng (Peristeri); Matthew Bryan-Amaning (Hacettepe Üniversitesi); Daniel Clark (CB Estudiantes); Luol Deng (Chicago Bulls); Joe Freeland (Unicaja Malaga); Ben Gordon (Detroit Pistons); Mike Lenzly (ČEZ Basketball Nymburk); Andrew Lawrence (College of Charleston); Alex Marcotullio (Northwestern University); Pops Mensah-Bonsu (Beşiktaş Milangaz); Byron Mullens (Charlotte Bobcats), Nate Reinking (Sheffield Sharks); Ovie Soko (University of Alabama Birmingham); Andrew Sullivan (Leicester Riders) and Devon Van Oostrum (Caja Laboral Baskonia); head coach Chris Finch (Houston Rockets assistant)
Notable no shows: Sullivan Phillips (BC Prievidza) ruled ineligible due to past play with Team Bermuda; Ryan Richards (Gran Canaria) to play for Team Jamaica.
T6. (T11) France – Andrew Albicy (Paris Levallois); Nicolas Batum (Portland Trail Blazers); Nando De Colo, Florent Pietrus (Valencia BC); Boris Diaw, Tony Parker (San Antonio Spurs); Antoine Diot, Charles Kahudi (Le Mans Sarthe); Mickael Gelabale (Asvel Villeurbanne); Rudy Gobert (Cholet Basket); Ian Mahinmi (Dallas Mavericks); Joakim Noah (Chicago Bulls); Kevin Seraphin (Washington Wizards); Steed Tchicamboud (Chalon-Sur-Saône); Ali Traore (Lokomotiv Kuban); Ronny Turiaf (Miami Heat); and Ludovic Vaty (Gravelines Dunkerque); head coach Vincent Collet (Asvel Villeurbanne)
Notable no shows: Rodrigue Beaubois (Dallas Mavericks) declined invitation; Mahinmi may also decline, while Noah may bow out due to injury.
T6. (T11) Spain – Jose Calderon (Toronto Raptors); Juan Carlos Navarro, Victor Sada (FC Barcelona); Sergio Rodriguez, Sergio Llull, Felipe Reyes (Real Madrid); Rudy Fernandez (Denver Nuggets); Rafa Martinez, Victor Claver (Valencia BC); Fernando San Emeterio (Caja Laboral Baskonia); Pau Gasol (Los Angeles Lakers); Marc Gasol (Memphis Grizzles); and Serge Ibaka (Oklahoma City Thunder); head coach Sergio Scariolo (Olimpia Milano)
Notable no shows: Ricky Rubio (Minnesota Timberwolves) out due to injury; Nikola Mirotic (Real Madrid) not named on Scariolo's short list.
USA – Carmelo Anthony, Tyson Chandler (New York Knicks); Chris Bosh, Lebron James, Dwyane Wade (Miami Heat); Kobe Bryant (Los Angeles Lakers); Anthony Davis (University of Kentucky); Kevin Durant, James Harden, Russell Westbrook (Oklahoma City Thunder); Rudy Gay (Memphis Grizzlies); Eric Gordon (New Orleans Hornets); Blake Griffin, Chris Paul (Los Angeles Clippers); Andre Iguodala (Philadelphia 76ers); Kevin Love (Minnesota Timberwolves); Lamar Odom (Dallas Mavericks); and Deron Williams (New Jersey Nets); head coach Mike Krzyzewski (Duke University)
Notable no shows: Andrew Bynum, Dwight Howard, Kevin Garnett and Rajon Rondo, maybe…?
Powered by

Sidelines
This post was published on June 27, 2012